Wife of Marvel legend Stan Lee, Joan Lee, passed away on Thursday at 93
A spokesperson for the family released a statement to the Hollywood Reporter, "I can confirm the sad news that Joan Lee passed away this morning quietly and surrounded by her family."
The statement further said, "The family ask that you please give them time to grieve and respect their privacy during this difficult time."
According to sources, Joan Lee, a former hat model, suffered a stroke earlier in the week and was hospitalised.
Marvel immediately paid respect to the departed, saying, "We are so saddened to hear about the loss of Joan Lee. We lost a member of the Marvel family today and our thoughts and prayers go out to Stan and his daughter Joan in this difficult time."
Stan Lee and Joan Lee had been married for 69 years, since December 5, 1947. Lee credits his wife in many of his comic books, like the origins of Fantastic Four. According to Lee, he was going through a depressed time and it was Joan that helped him go on and not give up when the comic book industry was almost at an end.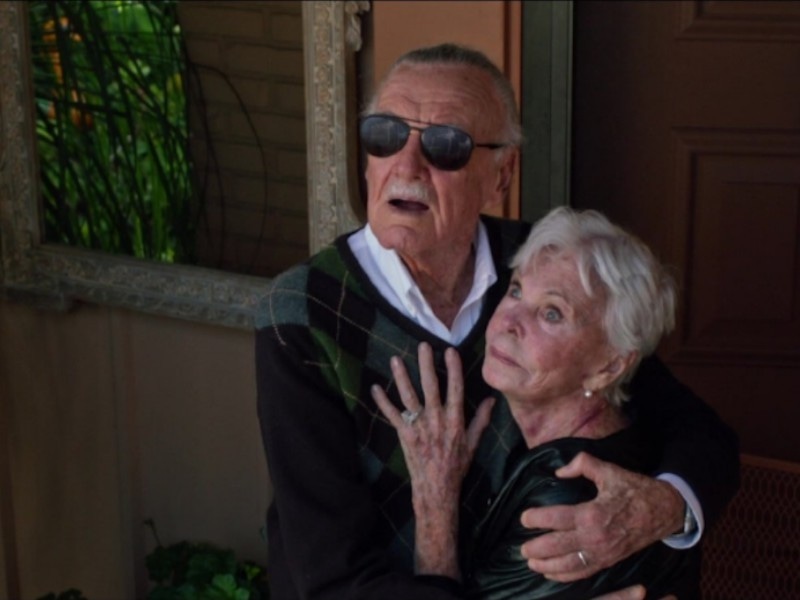 According to Lee, Joan had said, "Before you quit, why don't you write one comic you are proud of?" and that led to The Fantastic Four.
She would often join her husband in his famous Marvel cameos, the most significant being in 2016's X-Men: Apocalypse.